As of 2020, the Monetary Authority of Singapore (MAS) is looking at getting 5 digital banking licenses filled. 2 are full licenses, and 3 are wholesale.
Retail licenses are meant for taking customer deposits, while wholesale refers to catering for Small and Medium Enterprises (SMEs) such as for current accounts and loans.
For clarity, a full license includes being able to serve both retail and SME markets.
As Singapore is in a good position to springboard to the rest of Southeast Asia, many companies have stepped up to stake their claim.
Successful applicants are expected to commence business by mid-2021. Good news fellow consumers!
MAS' Criteria
Value proposition and business model
Ability to manage a prudent and sustainable digital banking business
Review of business plans and assumptions underpinning their financial projections, taking into account the impact from the Covid-19 pandemic.
This is quite generic, so we thought a little further about what makes sense to whittle down the list of companies a whole lot more.
My Criteria
Let's be more practical and drill down into some key themes for a bank to run (profitably) in the 2021:
1. Technological and Domain Advantage. Having an infrastructure that can scale, and having the expertise of banking operations. This affects how your business model will succeed.
2. Strong Financial Position. For expansion, marketing campaigns, and liquidity buffer for lending. This affects how sustainable your operations and expansion plans can be.
3. Synergy and Growth Potential. How existing networks offer competitive products and services, and growing their existing and new users, partners, businesses. This hones your Value Proposition.
The Contenders
Full Licenses
Grab + Singtel. Well they are well known for hailing rides and deliveries, so their user base is interesting. What may tip the scales in their favor despite being unprofitable, is their backing from many investors (Softbank, MUFJ, GIC, Tiger Global Management LLC, Toyota Motor Corp). 
Plus, their mission to be the super app in Southeast Asia, putting them in a good position. They are also in talks for Alibaba to invest USD $3 billion.
bloomberg.com/quote/809339Z:US(opens in a new tab)
Being the top ride-hailing app in SEA, the user base coverage means Grab and Singtel can leverage payments between users and merchants who use GrabPay or their digital bank equivalent. How the banking services translate into more value-add for users will need time to tell.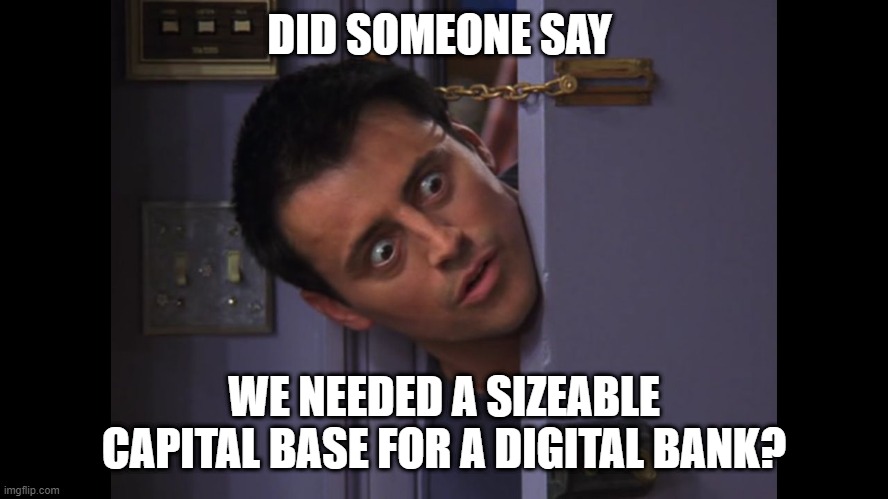 ---
Razer + Consortium (Sheng Siong Holdings, technology company LinkSure Global, automotive marketplace Carro, insurance services firm FWD and Insignia Ventures Partners).
Razer is still not profitable and are primarily into hardware design. Razer Pay had a beta launch, though the traction has been rather muted. It could be due to having so many payment players in the field already.
Additionally, having too many partners thus raise some alarms. Why the need for so many? Where are the finance-technology firms here?
---
V3 Group Consortium (OSIM + EZ-Link), amongst others. Massage chairs and Transport payments. OSIM has delisted, and are looking for a renewed path. EZ Link has dominated the transport space, but are mostly piggybacked from banks allowing the SimplyGo campaign – who knows in the future, where said routing and payments system for transport can be provided by the digital banks too?
We also see names such as Far East Organization (private property developer), Singapore Business Federation, Mitsui Sumitomo Insurance, Heliconia Capital Management (subsidiary of Temasek). Again, too many members, yet we don't see either technological prowess or synergy between members here.
---
SEA Group. This should bode well. Already profitable, and year year seems to be a boon to all their business units. Shopee, their e-commerce arm, benefited hugely from COVID, and so did Garena, their gaming arm.
ShopeePay, a digital payments mechanism for buyers, is doing well in Indonesia. Their growth strategies mimick that of GoPay (GoJek) and OVO (Grab's local partner), with the added boon that the payments are recirculated back into the rest of the SEA ecosystem. As for other portions of Southeast Asia, SeaMoney, which covers the AirPay and ShopeePay apps, hit a "record USD $1 billion in transactions as active paying users hit 10 million".
They would be able to produce some interesting use cases for banking products and services alongside gaming and shopping. SeaPay has a presence in most Southeast Asian markets. Introducing lending services to Shopee merchants are just some low-hanging fruit SEA can start on.
---
Enigma Group leads a consortium including UK-based Enigma Global Holdings, which recently entered a deal to acquire an existing challenger bank. In addition, Blockchain Worx, is a RegTech firm, and 2359 Media is an an app developer.
We don't see much news of these companies, though 2359 is a homegrown software consultancy. Would their combined powers be enough to fight the heavyweights? Let's take a look at who else they are up against…
---
Wholesale Licenses
Ant Financial. Or, Big daddy Alibaba (they own 30% of Ant btw). Ant Financial has applied for a digital banking license in Hong Kong, and is one of the largest digital banks in China. Ant Financial is vying for an IPO by this year (2020), at a massive USD $35 billion valuation.
---
iFast + Yillion Group (largest shareholder is Meituan dianping) + Hande Group (founder was ex-president of China's first digital bank, WeBank).
iFast is known for their investment management services, while Meituan is an e-commerce company in China. Yillion itself is a large bank in China that launched its own blockchain fund.
They intend to extend this network for banking services in Singapore, Australia and others. Their first step is to invest in and digitally transform a bank. Thereafter, "to build a global digital bank blockchain, with the digitally transformed bank as the main node".
This is relying on existing banks to use their network – what if they don't?
---
ByteDance (owner of TikTok) + Lee Family (OCBC). Bytedance's subsidiaries and 'killer apps' are primarily focused on entertainment. They do have formidable technology infrastructure for live streaming, and ability to scale very rapidly. This was only curbed due to outright bans by the US and India.
Their focus is mainly on media and entertainment, though they have been trying to go into enterprise software. They do have a rare payments license granted by the Chinese government however.
---
---
Supply chain finance company Sheng Ye Capital, investment house Phillip Capital and AI-focused fintech firm Advance AI. They have announced that they too are bidding for a wholesale digital banking license in Singapore.
With focus on supply chain financing, expertise may be too specific to cater to a wider audience. The synergy and growth with Phillip and Advance is not directly apparent as well.
---
AMTD led consortium consisting of Xiaomi, SP Group and Funding Societies. In Hong Kong, AMTD and Xiaomi's joint venture named Airstar Bank successfully secured a digital banking license in 2019.
AMTD Group is an investment bank that made SGD$129 million in 2019. Meanwhile, Xiaomi is primarily known as a smartphone brand, but it also has made stakes into fintech.
SP Group is a government-owned utilities agency (gas and electricity) in Singapore. Funding Societies is a P2P lending platform operating across South East Asian markets.
---
So, who is in a good position to win? Why?
Unordered for now:
Ant Financial
Grab + Singtel
SEA
Bytedance
iFast + Yillion Group
Here's why I think so.
Technological and Domain Advantage
Ant Financial, Grab, SEA, Bytedance
These companies are not in start-up stage, and have demonstrated their ability to scale to cater to a large user base. We do not see that in the other players such as Razer or V3 (gaming hardware, massage products), unless it were to do with distribution. Nor in Sheng Ye, iFast or AMTD.
If one were to inspect the operations of an investment company, you would find it is very different from that is required of a technology-based one (i.e. digital bank). Compare operations with that of Ant Financial or WeBank. Fully automated, no back office cleaning up the mess – data is orderly, and have been doing banking on a blockchain way before it was cool.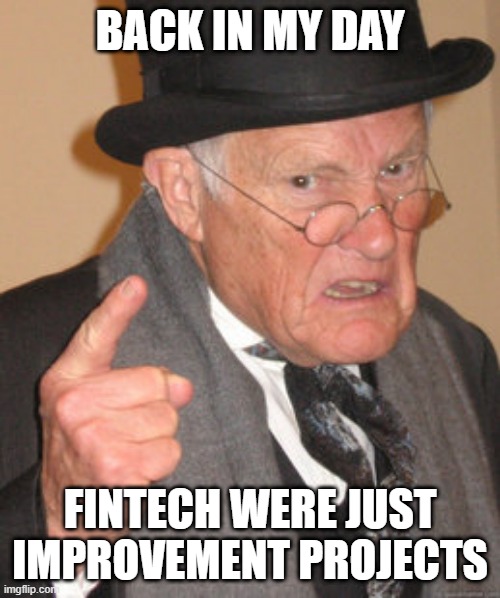 Out of the four, Ant Financial seems the most advanced state of digital banking technology. This gives a very tough global fight to any competitor, as Ant would want to generate "as much as 65% of its revenues from selling financial technologies by 2021, up from 34% in 2017".
Big bad Alibaba, coming for your next startup idea.
---
Strong Financial Position
Ant Financial, Bytedance, iFast, V3, AMTD
Based on their existing "cash in the bank", one can also compare to see how much cashflows they are generating if they stop re-investing in their growth. We look at their net profit as a means to fund their digital banking endeavor.
One of the requirements that MAS set out is that the new digital bank should chart a path to profitability, and requires a minimum paid up capital of SGD $1.5 billion within 3-5 years of commencing business. No problem for some companies, but not all.
Ant Group is already profitable at SGD $4 billion Net Profit, while Alibaba made off with SGD $108 billion Net Income in 2019. Ant Group's Dual listing gives them an even larger capital base to work from. Also, Softbank invested in Alibaba (that owns 30% of Ant). We'll come back to that later.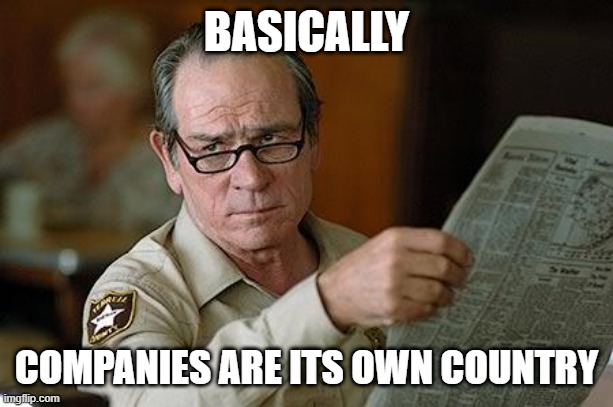 Bytedance made at least SGD$4 billion in 2019. That's showing how important ad revenues are. It remains to be seen whether this will continue. Also, Softbank invested in them.
AMTD, an investment bank, made considerable net profit of SGD$ 129 million, and can combine with Huawei and other partners for its capital requirements.
iFast made SGD $4.5 million, which looks small compared to the technology companies. V3 Group made SGD $52 million back in 2016, and it is unknown what they are making now.
Apart from that, all other competitors do not come close in terms of profitability.
Singapore's darlings of Grab and SEA are still loss-making entities. They do have a path to profitability, though Grab is more affected by COVID, while it has been a boon for SEA. Both have also attracted very notable investors, and it seems they will do whatever it takes for the portfolio companies to succeed.
Softbank did invest in Grab though. See a pattern? Read on!
---
Synergy and Growth Potential
Ant Financial, Grab, SEA
The opportunities for building a strong ecosystem are apparent, and needs to be both local and global. A close example would be Rakuten, in Japan.
Rakuten has a points system, where you can offset purchases in virtually all of Rakuten's services. Get points from e-commerce purchases, banking services, even trading – and use these points again, in your next purchases, banking and trading transactions next time.
This has proven to keep users within their 'walled garden', and as a result their data quality on each user improves tremendously as well.
Think about it – you knew what people last purchased, what service they were last looking at it, what was in their respective carts left on checkout, their site visit history and so on – even Google does not have this granularity, unless you were using Gmail to sign into everything (big privacy issue everyone…).
Other companies were not included as we did not think they had much synergy (Bytedance – focused on media and entertainment, V3 and Razer group – mostly Singaporean networks).
Instead, by taking a look at the shortlisted companies' ecosystems, you can start to see how payments and banking generally permeate all of their existing products and services. We don't see that happening for the others! Here is why:
Ant Financial can be linked to the whole plethora of Alibaba Group's partners and subsidiaries. You can count Lazada and Tokopedia as E-commerce partners. These companies are also backed by Softbank, who has also invested in Grab. The opportunities combinging Alibaba and Softbank's network are tremendous. Could we see a partnership of Ant, Grab and maybe Bytedance here?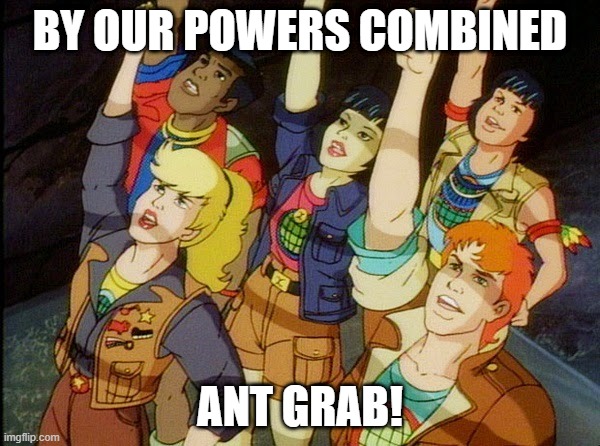 Grab has interesting mobility data that can be combined with Singtel's. Think of offerings of telco products, with mobility and banking services. In addition, Singtel has other business lines in SEA markets such as AIS, so they are in a better position to address international markets.
I'd personally like to have my daily WiFi, taxi and checking accounts covered all in one plan please.
SEA has e-commerce (merchants), alongside various ways to pay for consumers. Merchants on Shopee can be lent to, accounting for the minute transaction and performance data collected. Not too sure how gaming can come aboard though, but who knows.
Bank with us, and enjoy 20% off Shopee discounts!"

Buy Shopee products, get $15 cashback in your Seamoney Account!
No way! Yes way. Think of any promo you saw from a bank. Now supersize it with any other product service. 6 months off insurance? Free mobile data?
This in turn, is a great data collection exercise. Digital banks can (if allowed) share this with their partners, who in turn can promote better products/services, while you get a sweeter deal. All is good.
Think about it – there will be 4 other players (in Singapore alone) who will compete with you with a diverse set of products and services for market share. We have not factored local competition from each SEA region, who may produce other offerings of their own.
---
Verdict
Let's have a ranking system for perspective of what we have discussed:
Comparison
(Great=3, Moderate=2, So-so=1)
Ant Financial
Grab + Singtel
iFast
SEA
Bytedance
AMTD
V3 Group
Financial Position
Great (largest)
Moderate
Great
So-so
Great
Great
Moderate
Technological & Domain Advantage

Great
Moderate
Great
Moderate
So-so
So-so
So-so
Synergy, Growth Potential
Great
Great
So-so
Moderate
So-so
So-so
So-so
Score
9
7
7
5
5
5
4
1st Place
Hands down, Ant Financial is at the top. Largest capital base, one of strongest in technological advantage and having the scale of their network to power basically any product/service line.
You have seen how much dominance they have in the discussed criteria. Imagine what saying "No" to Ant would mean for Singapore. Finding it difficult? Well, that's why they would probably win!
---
2nd Place
Grab + Singtel offers the second 'best' synergy independently, but they linked with similar investors with other 'competitors' in this list. Despite not being profitable yet, they have pivoted to deliveries and need to bank on wealth management products for their revenues in the future. The synergy is a strong one if working together, and with other 'related' companies (*cough*, Softbank). Grab one-ups the competition because of this.
---
3rd Place
We see some elements of Ant Financial's revenue stream, playing to service traditional banks with their blockchain. This is also noted to be up and running, and gathering customers daily. Capital base is not an issue combining all three companies which also have profitable operations. However it does not rank highly than the other 4 above from a lack of synergy and growth potential (China-heavy, lack of product idea diversity).
---
4th Place
SEA's Garena, Shopee and Airpay has a respectable technology stack. However as a whole, they have yet to be profitable.
Garena revenues are propping up SEA – 51.7% of the group's revenues – though it should be said that Shopee are generating lots of user traction and revenue growth, reducing their EPS loss by half by this year alone. Sort of like Amazon in its growth stage (some may contend Amazon is still growing…). SEA does have a neat ecosystem for synergy, but comparably does not rank as high as Ant or Grab.
---
5th Place
At this stage, comparing the criteria with the rest of the contenders, the gap starts to become much larger. The closest one that comes in 5th was Bytedance.
Bytedance is hugeful profitable off advertising revenues from Tiktok, but can be considered a one-trick pony with much focus on media and entertainment. Compared to Ant and Grab, the synergy is not as high.
Technology-wise, ByteDance has one of the most advanced stack in terms of data and AI scaled across billions of users. However, this may not be as directly relevant to banking, and they will need to build up their expertise of how to operate one for the first time.
---
What happened to V3 group, AMTD and the others?
Although they have a significant financial position, they do not score well on our technological and domain advantage and synergy criteria. AMTD scores at 5, while V3 scores at 4.
AMTD compared to both SEA and Bytedance by technology and synergy, seems to be somewhat far, despite having expertise in investment banking. I presume that the digital banking game is quite different, and requires more complex technology and network growth than most.
Using this line of reasoning, ByteDance still wins by a large margin to be in the Top 5 in our books.
---
There you have it, the projected winners for Singapore's digital banking licenses next year. Whichever happens, It'll be an interesting 2021 to say the least. Non-disaster wise of course.
Till next time!
---
Extras: What's Next?
Enter Google Pay. Since September 2020, Google Pay has upped their game by releasing their app and generous promotions for android users as well. Google has not disclosed any plans to have a digital banking license, but that does not stop them from providing digital wallet/payment services.
This introduces more options for consumers, but will be increasingly tough for the 5 winners when they are already fighting for attention for their own products. We may we see a fragmented ecosystem of payment apps, banks and this means competitive offerings for consumers. We also haven't seen Apple putting their hat in the ring. Prepare for more intense competitive landscape!
Notes:
1.355 USDSGD conversion rate was used throughout this post, as of 10 October 2020. The resultant numbers are still huge regardless.
References