Let's face the problem – any organization has some inefficiency from just being too large. An analogy is comparing a speedboat (start-up) with a battleship (MNC).
With so many interlocking parts, a large organization also faces silos in communications – data and processes that could have otherwise been streamlined.
Enter Enterprise Resource Planning, or ERP for short.
Now coined under "Digital Transformation", or "Change Management" projects, ERP has always been the base that needs to be built before smaller companies turn into larger, more scaleable ones.
---
What is ERP then? What does it do?
Why does it have such a weird name?
Way back in the 1980s, organizations were simply 'organized' by its function. You had Human Resources, Sales, Operations, Marketing, PR, Accounting, Finance etc (and you still do today!)
Of each function, you had departments of varying size, and within it, teams.
Depending on the company style, you had different structures .
OK, I was kidding, but you get the point. Of these, you had various resources, right?
Now, each of these roles in an organization fulfills an important part of an overarching process, to achieve a business goal, and drive profit.
Now, imagine 1000 of such processes running every hour, and with different types of information passing between people.
Lets call these Documents for simplicity. For a start, think of emails sent between customers, partners, departments. How about logging invoices, job applications, payslips, and more? All these are flying around the organization, and without a proper system, this can get really messy, and fast.
---
How does ERP help? Why does my company need it? When should I consider it?
Here are a few takeaways:
Streamlined Processes
As a company grows, so does its operations and the volume of the documents we talked about increases significantly. Sometimes new processes pop up as a 'patch' to old ones, and business goes on. Over time, there would be some bloat, and what used to be a rather straightforward task becomes quite convoluted.
With ERP, you get to automate all the touch points and have straightforward tasks again. Users do not have to enter data multiple times, and you get improved throughput as a result.
To Enhance Collaboration
Collaborating across teams or departments can be simple, as you can search, ask questions, or send documents across for approval quickly. No need to go up to the 21st story and get an approval signature/stamp! (unless you are in Japan circa 2020)

To Increase Accuracy
On an individual level, Documents processed with ERP does not get lost. Information is captured as required by inbuilt templates, that can always be re-customized for handling new situations, such as regulatory or business needs. This means if everyone just follows a process, the necessary information to drive business value, or make a decision can be made quite fast!
ERP makes your company have a single source of real-time information. Imagine the time saved when people don't need to deconflict multiple sources of information, or find what is the proper way to do things, because these are already taken care of.
ROI is sure to follow. Really.
On the management level, this applies too. You can use ERP to run a glorified pivot table on your business data. Orders vs lead time, billing success and amounts and customer information… the possibilities are endless! Of course, this is subject to departmental-level approval – that is another question entirely!
With more precise analytics, day-to-day and long-term forecasting can be done more accurately.
Greater Financial Control
With finance at the heart of every organisation, managers need to keep a close watch on how the financial department is operating. ERP gives management comprehensive visibility into the department's performance, so the functioning of accounts can be viewed with full integration of business analytics. By keeping on top of the financial situation there are opportunities to boost organisation profitability and to improve financial controls and risk management.
Cost Benefits
With industries constantly examining ways to cut costs while maintaining efficiency, ERP can bring significant cost benefits to all sectors. Using ERP means that managers can make considerable reductions in costs relating to inventory and administrative mistakes.
With information available to be exchanged across all levels, communications between all departments is made much easier. As each department is able to access a central database (hopefully), the cost associated with multiple data centres are diminished, with both time and money saved.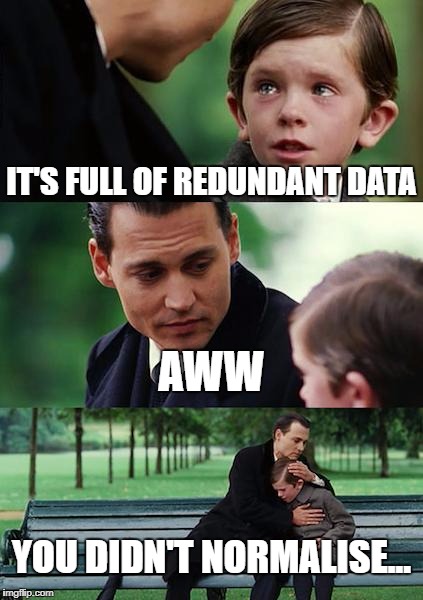 Organizational Performance and Forecasting
The creation of a single system allows management to drill down to see how efficient and productive individual employees are, using precise and accurate data from each department.
Managers are also given critical tools they need to create more accurate forecasts. Since the information within ERP is as close to 'real-time' as possible (HFT may disagree), businesses can make realistic estimates and more effective forecasts.
Address Regulatory Compliance
A benefit of ERP software which sometimes goes unnoticed is how it ties well into regulatory compliance, within a number of different industries. Powerful ERP solutions can keep track of regulations within the industry and monitor changes in compliance. Once the process is set into place, the system can be configured accordingly, reducing future costs due to regulatory change.
Enable Work From Home
Well, everything is (mostly) digital. If it fits on mobile, even better. Now everyone can work anywhere they go!
Allow Scaling
New employee? Just create a new user. New report? Just search for which fields you need. Since you have everything in one place in digital form, the business system can scale as fast as your business does!
---
That's a lot of benefits. Any specific examples?
Here are the low-hanging fruit, by function:
Customer Relationship Management
Collect useful customer data such that your sales reps and well organized and know exactly how to follow up with customers. Customer service staff can also build relationships and support more effectively. You also get a history of what customers have done, which can be useful information for marketing new products and campaigns.
Quoting and Estimating
Getting all your product data in one place helps a lot. ERP can help to generate more accurate quotes on price, cost and bill of materials (BOM). At some point you would want to do more than just 'guess' when quoting for your customers, or how much stock you have left!
Project Management
While are at it, blend production data into the mix too. If you combine project management information such as as scheduling and man hours, managers get more actionable insights for more complex decision making. Additionally, you can anticipate resource requirements more accurately.
In doing so, you can identify bottlenecks and remove blockers, and having smoother delivery of product of service. While you're at it, why not implement JIT too?
Purchasing
Compare between vendors, and analyze by cost, quality and their consistency using historical data. Since your inventory is tracked, you know what resources are more available than others, assisting in your purchase forecasting.
And a whole lot more!
These are only some of the big problems ERP can address. There are many benefits to just having your data in an organized manner. Thereafter, you can do many other interesting things on top of that!
Notes:
1. SalesForce has come up with an innovative way to tackle the ERP space. As ERP covers such a large swathe of functions, solutions back then used to be really bloated, and was a pain to customize. Instead of trying to solve all departmental operations' problems at once, why not tackle the processes that drive revenue the most, then fan out to customize around how the company operates for the rest of the department. And so, SalesForce's ecosystem strategy took off. More on that in another post!